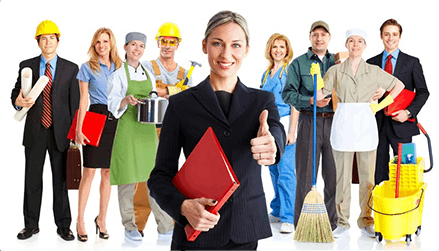 When working we successfully come to the point where companies see us as their trusted and stable partner. We always approach entrusted to us tasks professionally.
We invite you to familiarize yourself with the offer of "VA SYSTEM". As a company, we render services to our clients in the form of providing the right employee. Suitable to the range of expectations given. We recruit and outsource employees from such countries as Ukraine, Russia, Belarus, Georgia, Armenia and Moldova. We provide a guarantee for the work we do, which minimizes your risk.

The VA System offer

In the VA SYSTEM offer, you can find recruitment services and specialized outsourcing services suitable to the needs and requirements of our clients. We rely on long-term cooperation. We make sure that the employees chosen by us meet expectations of a given company. What's more that the duties performed by them generate income anticipated. Staff turnover is always associated with additional costs. Which is why we attach importance to providing services at the highest level. Establishing cooperation with us is a chance to reach great, conscientious professionals in various fields. All employees are selected from a wide range of candidates during recruitment, conducted by VA SYSTEM specialists.

Our recruitment offer for companies wishing to employ employees directly.

As part of our services, we offer recruitment of specialists - most often from Eastern countries - to work in Poland under longer contracts. In this model of cooperation, the employment lies with the client. Based on the requirements profile, our company looks for the right candidate. After selecting the appropriate specialists, we send a set of data from the recruitment to the client. Then, after its acceptance, we organize meetings with selected candidates. What is important, we offer a guarantee for an employee. It includes a certain period of time during which the employee will not leave the job. As well as the period during which he / she will confirm competencies while performing official duties. In the event that these conditions are not met, our company will present another candidate for employment. Without any additional fees.

Our offer OUTSOURCING SERVICES for companies wanting to minimize the service of employees.

The outsourcing service is based on qualified employees of our company, usually from Eastern countries. Based on the profile of requirements, which was passed to us by the client, we search for perfect candidates. We carry out a strict selection for this purpose and send information about selected people. If the client accepts the candidates, then we organize meetings with employees and start the process of joining the work. The entire procedure and formalities related to the legal employment of the staff are then on our side. In addition, we ensure the continuity of the service provided by VA SYSTEM. This means that once shared employee can perform the work for as long as it is necessary. Furthermore, in a situation where for some reason our client does not want to cooperate with a certain specialist. We guarantee free employee exchange.

VA SYSTEM as a partner in business

We always listen carefully to the needs of our clients, treating each of them individually. This makes possible to easily find convenient parameters of cooperation. We strongly encourage you to contact us, talk and meet us. We will undertake even the most complex tasks. Proving the superiority of the services we provide over competitive companies. We approach both business clients and our employees with respect and count them as partners. In our opinion, we can ensure good conditions for cooperation of each party with honest and reliable relations.
We are waiting for your contact!

If you are interested in our offer, please contact us, we will be happy to answer all your questions!
Tel. +48 690 558 080 Adam Ferens - President of the Management Board
e-mail: a.ferens@vasystem.pl
Write to Us