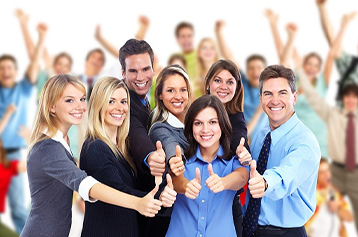 Free and fair job offers with professional service of specialists in the VA System.
Are you looking for a legal job in Poland? You've come to the right place – you are guaranteed fair terms when making your decision to cooperate with the VA System. We will take care of you as our partner. With us you will limit the risk and difficulties resulting from coming to Poland and taking up a job here.
VA System is a professional company that puts a lot of effort into its daily work. Our specialists coordinate each stage of recruitment and employment of employees. We do everything to ensure that people under our care are satisfied with the work received and the conditions provided. We approach any disputable issues only from a human, not a financial point of view – we care a lot about the relationship between us and our partners.
What is worth knowing when starting work in Poland?

Arrival to Poland.

Some of the procedures in Poland may seem quite complicated. Which is why as a company we care for each of our employees individually. We are always happy to answer all the questions and solve every problem. We offer help as your advisors. We approach each person who wants to cooperate with us kindly and in a partnership way. Our care begins at the moment of first contact and continues until the end of professional cooperation.

Take care of honest terms of cooperation.

Work only legally. Pay attention to the formalities. Do not start work without a signed contract. Thanks to this, you can be sure that everything is fair and legal. You also get a guarantee of receiving your salary on time. Our company cares for legal employment on fair and accurately presented conditions. Agreements with attachments are translated into a language understandable to you. Moreover, we answer all additional questions in a simple and clear way.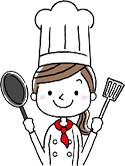 Health insurance.

All persons employed in Poland, including foreigners, are subject to health insurance. This means that every month the employer is responsible for paying contributions to the NFZ. Cooperation with VA System gives you, if necessary, free access to medical care without the need to pay additional fees. The use of health care in Poland is also simplified by obtaining a PESEL number. In which we are happy to help our employees.

Always minimize the risk.

Unfortunately, it often happens that dishonest companies are unfair to employees. They offer inflated salaries or other very attractive terms of cooperation, which later turn out to be untrue. We always encourage you to contact us because we act honestly, always keeping promises and agreements. The offers and working conditions we present are 100% honest and truthful. When deciding to cooperate with us, you do not have to worry about the risk of being cheated.
Recruitment Department:

Phone / Viber: + 48 571 260 742 - PL / UA / RU
Phone / Viber: + 48 571 260 752 - PL / UA / RU
Phone / Viber: + 38 067 670 95 23 - UA / RU
e-mail: rekrutacja@vasystem.pl

Write to us